*Special Bulletin* Performer and volunteer registration is open for Buskerfest Miami 2017! If you're a performer, consider applying to perform at the festival. Perhaps your skill lies in helping people, lugging equipment, or being an ambassador. If that sounds like you, don't think twice about signing up to volunteer with us!
Miami again does not disappoint with cultural offerings this weekend. It's safe to say we are back into our official arts season! Here's a sampler of some dope events worth your time (and in some cases $).
Friday, September 29
Third Horizon Caribbean Film Festival, Sept. 28 – Oct. 1
Forecast looks a little iffy this weekend. Regardless, you might consider checking out this awesome film fest by Third Horizon that focuses on the cultures of the Caribbean and its diaspora. All screenings are at O Cinema in Wynwood. Tickets are available here: http://thirdhorizonfilmfestival.com/tickets/
Speakfridays with Rob Lee, "Moving Forward," Miami Light Project, 8PM
It's the last Friday of the month, which means it is time for Speakfridays!  This open mic has been around for years and bill's itself as Miami's "most diverse open mic." Trust us, it is true. This month's edition features a mix of local comedians and musician Keith Johns. Tickets are a very reasonable $15 in advance for a full night of action.
Saturday, September 30
Jolt Radio 7 Year Anniversary, Gramps, 3PM
Time to celebrate 7 years of local online radio start up, Jolt Radio! They are programming 12 hours straight of music and fun including the likes of Otto Von Shirach, Cog Nomen and other notable local noise makers. The party goes down at Gramps, Wynwood's last bastion of dive bar excellence. Tickets are a mere $10 in advance and can be had here: https://joltradio7year.eventbrite.com/
Lost Weekend's 21st Birthday Party, 4PM
From one birthday party to another. We've all lost a weekend at some point at Lost Weekend. Good chance of that happening again with this ridiculously stacked lineup featuring Analog, The Grey 8s, Telekinetic Walrus and Komakozie. It's free to get in and there's an open bar from 8-10PM (wuh wuh?!).
Sunday, October 1st
Alien Jungle, New World Symphony, 2:30PM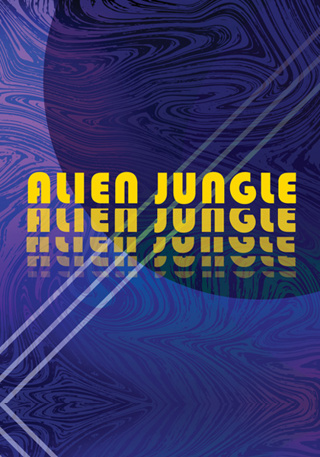 What do you get when you pair the New World Symphony with students from the USC Iovine and Young Academy? An Alien Jungle. This weekend features a $10/ticket show by South Florida's top classical musicians that's been tricked out by students of Jimmy Iovine and Dr. Dre's new school for innovation and disruption. The experience ('concert' is too simple a term) will include pre-concert exhibits that invite audience members to play the music and instruments featured in the show and a post-concert reception on the roof. The main program includes some really crazy lighting design and LED costumes. Sounds like a rave, but it's a classical concert. See you there!
Take Monday off. After a weekend this packed, you're going to need it.
Much Love,
The Buskerfest Team