¡Órale, Guey! It's Cinco de Mayo, if you couldn't tell. Everyone and their mother is throwing a party with tacos and tequila. Rather than wade through the sea of random Cinco events, here are some choice activities this weekend where you can probably still enjoy some excellent Mexican food (well, maybe):
Friday, May 5
Rolling Loud Music Festival, Bayfront Park May 5-7
Bad news: this party is sold out. Good news: it's going to be really loud, so if you're near Bayfront Park, you can enjoy the music from outside the barriers. The Rolling Loud festival brings some of the most critically acclaimed hip hop artists right to the heart of downtown in our favorite park. Kendrick anyone? How about Future? Or the dope, political stylings of Run The Jewels. Ahhhh, just talking about it makes us want to go! Do you think they still have Press passes? We're a blog so that's technically 'press,' right?
Saturday, May 6
Season Finale with MTT: Beethoven's Eroica, New World Symphony 8pm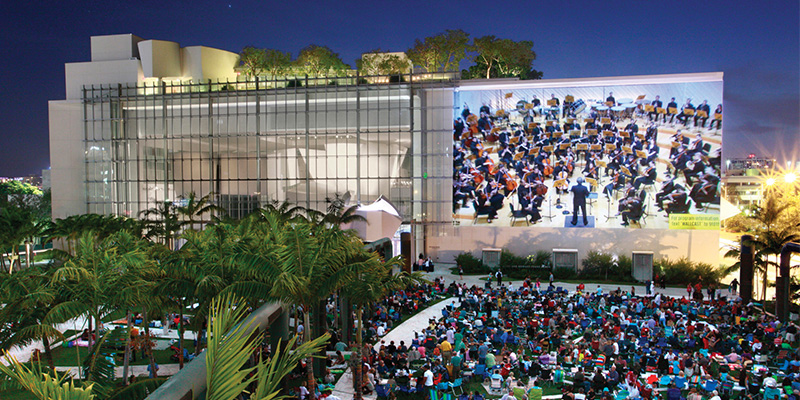 Grab your picnic basket, your blanket, a few bottles of wine and a FREE seat in Soundscape Park for the finale of the New World Symphony's season. Artistic Director, Michael Tilson Thomas will be on the podium for this incredible program that includes Benjamin Britten's Symphony for Cello and Orchestra and Beethoven's much loved Symphony No. 3, "Eroica." It's probably one of the few times you'll hear the crowd singing along with musicians on screen. Go ahead and let your vocal chords loose – this is the last WALLCAST till next October :-(.
Sunday, May 7
Just The Tip Comedy Show, YOMiami 7:30pm

What are you laughing at? Must be the comics on stage at Yo Space Gallery and Studios. Just The Tip is a monthly comedy show featuring local comedians doing longer sets. You get to watch these cats refine their jokes in a dope arts venue for FREE. By this point, you will have dropped all your money on T&T (tacos and tequila) and enjoyed classical music under the stars. Do the right thing and treat yourself to a giggle as the weekend comes to a close.
Don't forget to drink plenty of water out there, kids. Summer is here.
Much Love,
The Buskerfest Team