The sun will come out tomorrow, bet your bottom dollar that tomorrow, there'll be…oh wait, more rain. June has been WET! Thankfully, it's keeping the heat at bay, despite bolstering the mosquito community. Hate those guys. Anyway, here's a smattering of fun stuff to take your papi to this weekend. Oh no, you forgot it's father's day? Lucky for you we have this list. You can pretend like you've been researching all month!
Wednesday, June 14
Words & Wine 7-Year Anniversary, The Wynwood Yard, 8PM
You know what it is right here! One of Miami's longest standing, OG open mic nights is turning 7. Tonight's festivities take place at the Wynwood Yard where you can savor a number of offerings from nearby food trucks, while jigging to music from November May and 2DWN. These kids know how to party so put on your dancing shoes. No $ to get in, but you're going to work up a thirst, so bring your wallet.
Thursday, June 15
Rock The Mic, Faena Theater, 10PM
Can your daddy sing like Sinatra? Your real daddy, not your boyfriend. If the answer is "yes," we suggest you take advantage of this new karaoke night at the luxurious Faena Theater. I mean, when is the next chance you'll have to perform on this unique, world-class stage. Swallow your stage fright and give us your best rendition of "My Heart Will Go On." RSVP by emailing party@faena.com. Cost is $0.
Friday, June 16
Havana Nights, Concrete Beach Brewery, 7PM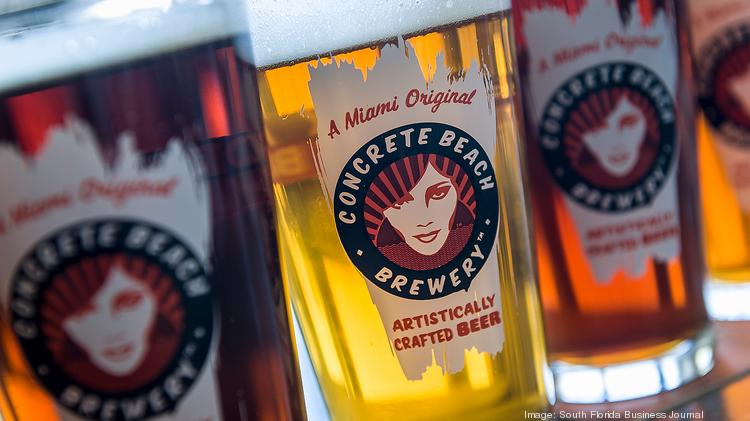 Dad loves beer! Concrete Beach is releasing their Havana Lager in cans to honor all of the fathers. Not only that, but they'll have a salsa band (not sure which) to help ring in the occasion. Actually, there are events here all weekend, so if you make friends with the bartender, maybe they'll let you sleep in the back to avoid all the driving back and forth. They are super friendly after all. Give it a shot!
Saturday, June 17
Wilton Manors Stonewall Parade and Festival, Wilton Manors, 4PM
You know we are suckers for outdoor street festivals. This festival is the largest LGBTQ event in the greater Ft. Lauderdale area (or so they say) and has it all: a marketplace, food trucks, live music and of course, a 90-minute parade. Let your flag fly and take dad out funtime out in the streets of Wilton Manors.
Cheers to all the papas out there. We'll see you next week!
Much Love,
The Buskerfest Team